Next Gen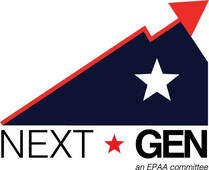 This niche group within EPAA is dedicated to the networking and professional development needs of EPAA's Young Professional members. Network with your peers and grow your career together among the next generation of EPAA leadership!
Learn about how to get plugged into the powerful EPAA network!

Discover volunteer opportunities.

Meet young EPAA members from across El Paso just like you!

Learn about professional development and career enhancement.