Back to Events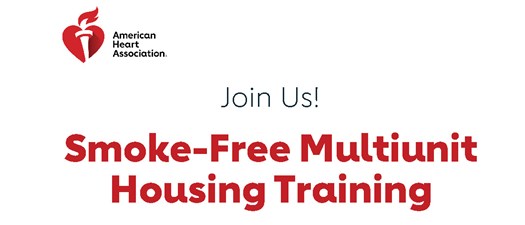 Smoke-Free Multiunit Housing Training
Friday, May 21, 2021
Event Details
Smokefree Policies and Multi-Unit Housing: 
Protecting Your Residents and Investments
As a property owner, building manager, homeowners' association, or condominium association, you have invested a lot of time, money, and hard work into your property. Making your properties smokefree can reduce your costs, risk, and liability, and it's attractive to residents. Learn why you should get on board with the nationwide trend for housing providers to go smokefree!
Please join us for a webinar presentation, facilitated by the American Nonsmokers' Rights' Foundation, to discuss the dangers of secondhand smoke exposure and the benefits of smokefree environments for your Multi-Unit Housing Properties. 
Smokefree Policies and Multi-Unit Housing Protecting Your Residents and Investments