Back to Events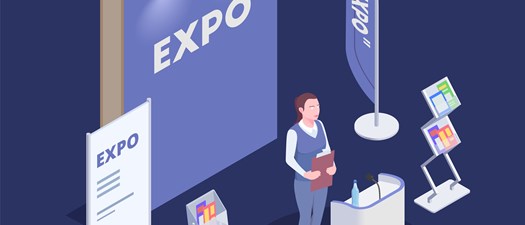 2022 Trade Expo
Suppliers/Education Trade Show
Thursday, March 10, 2022
Doubletree by Hilton Hotel 600 N. El Paso Street, El Paso, TX 79901
Event Details
Individual Attendees register with the Register Now button above
Exhibitors register with the Exhibitor Registration button at the bottom right of screen
Don't miss EPAA 's 2022 Trade Show/Educational Conference. Come exhibit to the fastest growing Multifamily Market in the Southwest Region, attracting El Paso and New Mexico owner-members and management companies. The Trade Show features exhibitors showcasing innovative products and services for multifamily industry representatives.  Plus, education sessions, lunch and more.
Redbook Seminar 
Additional Industry Related Seminars 
Lunch  
Hourly Giveaways 
Special Giveaways exclusively for Maint Techs
* Agenda is subject to change. Additional classes will be added. Several important classes are repeated to allow members to attend in the morning or afternoon without missing a class.
Agenda
March 10
8:00 AM - 9:45 AM

Exhibitor Setup

10:00 AM - 4:00 PM

Redbook Seminar - Main Ballroom

10:00 AM - 5:00 PM

Trade Floor Hours

10:15 AM - 11:15 AM

Maintenance Track: Classroom A

Refrigerant – What's next?
10:15 AM - 11:15 AM

Service & Emotional Support Animal Seminar: Classroom B

11:30 AM - 12:30 PM

TAA Lease 2.0 Overview: Classroom A

The Texas Apartment Association will be releasing a significantly reworked version of its Lease Contract in mid-February.
11:30 AM - 1:30 PM

Boxed Lunches Pickup: Skylounge

11:30 AM - 12:15 PM

Fair Housing Seminar: Classroom B

12:30 PM - 1:30 PM

Maintenance Track: Classroom A

HVAC troubleshooting
12:30 PM - 1:30 PM

Service & Emotional Support Animal Seminar: Classroom B

1:45 PM - 2:45 PM

Fair Housing Seminar: Classroom B

1:45 PM - 2:45 PM

Maintenance Track: Classroom A

Refrigerator troubleshooting
3:00 PM - 4:00 PM

TAA Lease 2.0 Overview : Classroom A and B

The Texas Apartment Association will be releasing a significantly reworked version of its Lease Contract in mid-February.
4:10 PM - 5:00 PM

Preventative Pest Control: Classroom A
EPAA has a brand new interactive floor plan and vendor profile page
Include your company logo, videos, and other marketing material
Payments must be paid in full by February 21, 2022 
Exhibitors are encouraged to bring a prize for hourly giveaway