Abel Legaspy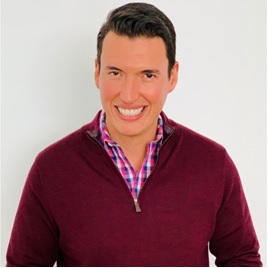 Abel Legaspy is disrupting property management in El Paso. From an early age, Abel has been cultivating various skills to increase accountability, encourage sound cost-management, and improve resident satisfaction while understanding the urgency and great care needed when helping families in the community. In tandem with his brother, Tony, he launched InnoStrat and innovativeManage in 2016 with incredible success. Abel prides himself on using cutting-edge technology to alleviate traditional operational inefficiencies that plague classic property management groups. Thanks to Abel's innovative prowess, Casitas Del Este, a property under his care, saw increased revenues by 20% in the first year of being managed by InnoStrat. Over the next two years, revenues continued to rise with Abel at the helm.
Innostrat, a management consulting technology company, and innovativeManage, a trailblazing software company, quickly became essential in property management. Abel emphasizes optimization for the properties under his care. His companies currently provide property and asset management for various properties, as well as systems and data management for another twenty-five properties.
Forever an entrepreneur seeking to contribute to his community, Abel has greatly impacted the affordable housing sector by engaging with vulnerable communities and subject matter experts, perfecting his strategy, and forming strong bonds with El Paso. In his spare time, Abel devotes himself to serving the Board of RotaCare Medical Clinic, a free clinic stationed in underserved areas. Abel is also part of Esperanza, a book club focused on the Juvenile Detention population, and Sunrise Rotary Club of El Paso, whose motto is "Service Above Self." an ideal that Abel takes to heart.